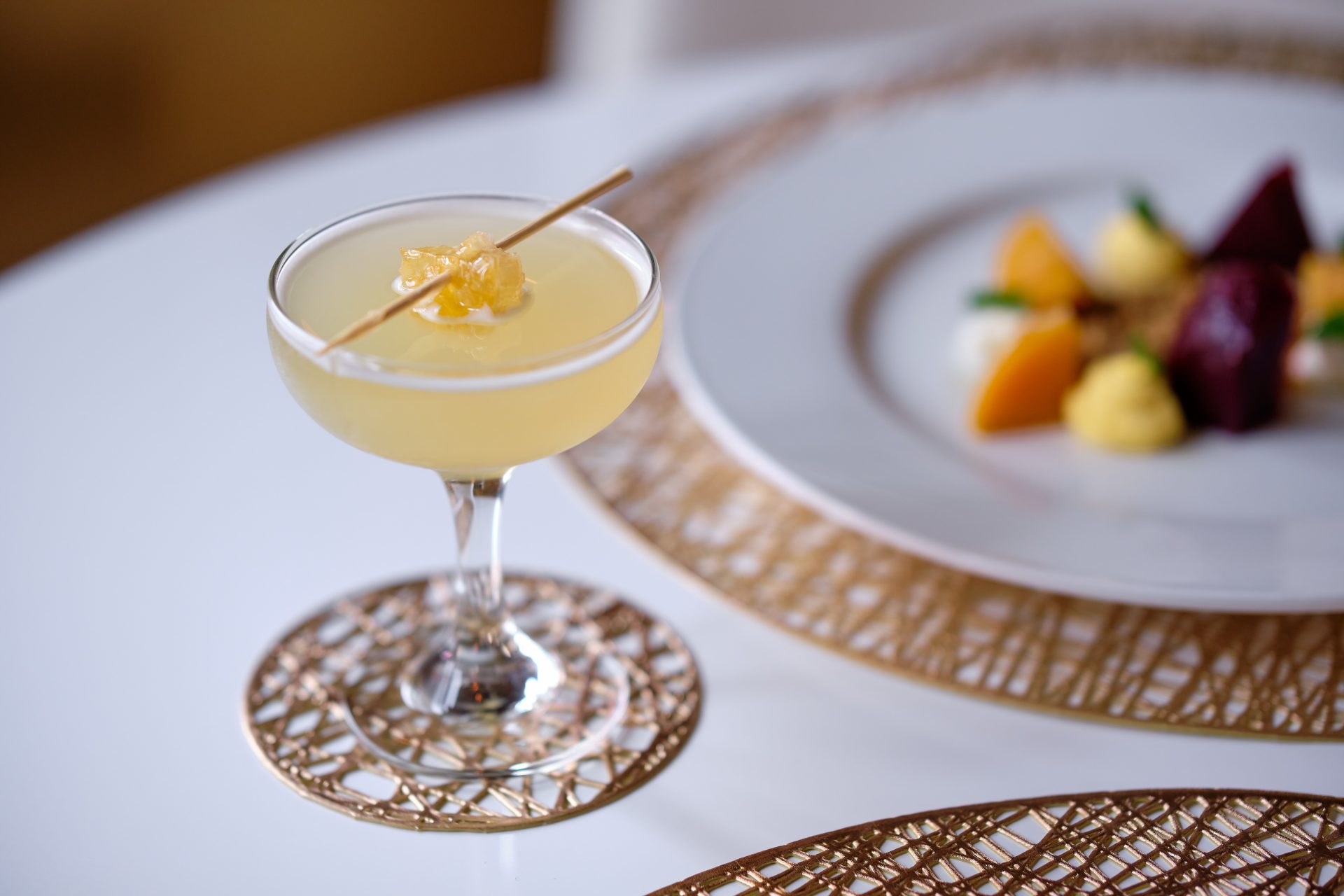 Culinary Adventures at
Atlanta's Top Restaurants
With its locally roasted coffees, cocktails kicked up with house-made elixirs, and fresh, innovative American menus, The Georgian Terrace is a culinary trendsetter with an unmistakably modern spirit. But behind its culinary spunk is a soul fed by classic architecture and the glamour of early 20th century Atlanta. You'll feel it from the moment you arrive. You'll taste it in our three unique dining venues. And it's possible you'll never want to leave.
Livingston Restaurant & Bar
Executive Chef Unveils All-New Menu Pairing Southern Flavors with European Influences. Whether you join us pre or post-show at the Fox Theatre or just for a night out, Livingston Restaurant + Bar has a can't-miss dining experience.
The Official Hotel and Restaurant of the Fox Theatre. 
Breakfast
Monday – Friday | 6:30 am – 11:00 am
Brunch
Saturday and Sunday | 7:00 am – 2:00 pm
Dinner
Tuesday – Thursday | 5:00 pm – 9:45 pm
Friday and Saturday | 5:00 pm – 10:45 pm
Bar
Sunday – Thursday | 4:00 pm – 10:00 pm
Friday – Saturday | 4:00 pm – 11:00 pm


*Bar opens early for Saturday Fox Theatre show days    
Edgar's Proof & Provision
A community drinkery pairing sensational small plates with an array of wines, beers, craft cocktails, and signature whiskey.
Monday – Thursday | 5:00 pm – 11:00 pm
Friday – Sunday | 1:00 pm – 11:00 pm
Buffalo Bayou Café
Open daily, 6:30 am – 2 pm
Combining the charm of a bustling street café with the historic appeal of a Midtown Atlanta landmark, Buffalo Bayou is a neighborhood hub fueled by all things local. Grab a seat on the terrace and savor our delicious Batdorf & Bronson Coffee Roasters brewed coffee and more.
Private Dining
Livingston's mezzanine doubles as a private wrap-around dining room with views of the iconic Fox Theatre and the culinary buzz below.
Settings For Atlanta Events
At the Georgian Terrace, we look forward to working with you to coordinate a business meeting or corporate retreat in the heart of Midtown Atlanta. Our experienced event planners will handle every detail.